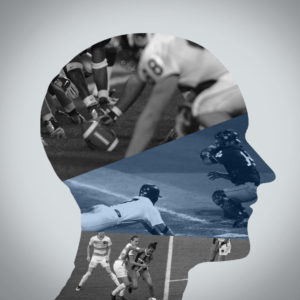 Michigan Sport-Related Concussion Training Certification
This online course provides information for coaches, athletic trainers, parents, and athletes on the basics of concussion. It will teach learners the following:
How to recognize a concussion
How to reduce the risk of concussion overall
Recommend when to remove players from activity
Indicate how best to seek medical treatment
Recommended recovery strategies
Completion of this training will provide individuals with a certificate of completion satisfying sport concussion training requirements in the State of Michigan.
We are pleased to collaborate with MHSAA to provide this training at no cost to all high school coaches, athletic trainers, parents, and athletes.
The three lead instructors for this course, Dr. Steven Broglio, Dr. Matt Lorincz, and Dr. JT Eckner, are all affiliated with the Michigan Concussion Center, which strives to maximize societal and individual health through the relentless pursuit of concussion knowledge. Dr. Lorincz and Dr. Eckner are also affiliated with Michigan NeuroSport. The goal of Michigan NeuroSport is to inspire and implement solutions for prevention and treatment of sport-related concussions and their potential long-term consequences.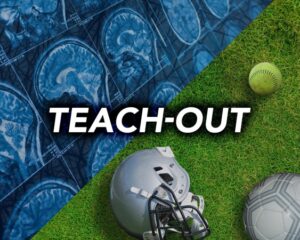 If you would learn more information about concussions and their long-term effects, please review our Understanding Sport-Related Concussion Teach-Out.
You will hear from industry experts from the fields of neurology, engineering, law, journalism, athletic training, and policy about concussion education and protocol.
This teach-out addressses the following questions:
What is a concussion?

What is the current and future of concussion-related legislation and policy in the U.S.? 

What are the biggest legal issues surrounding concussions? 

What should you do if you witness an event where an athlete might have sustained a concussion?

What are the duties of an athletic trainer in the evaluation and management of concussions?

What role does the media play in the concussion conversation? 

What role do helmets or other equipment play in concussion prevention?

How can we collectively empower parents and student athletes to take concussions seriously and help reduce the risk of participating in the sports they love?