The Concussion Center has offered baseline testing in collaboration with Michigan Athletics since 2018. This year, we continue our endeavor to gain valuable data and reinforce our commitment to student-athletes on campus and our research community.
By conducting these tests, we create a benchmark against which athletic trainers and clinicians can measure any potential changes in an athlete's condition following a head injury. These objective measures are drawn from some of the most advanced concussion assessment and management protocols for athletes, such as the Sports Concussion Assessment Tool (SCAT6).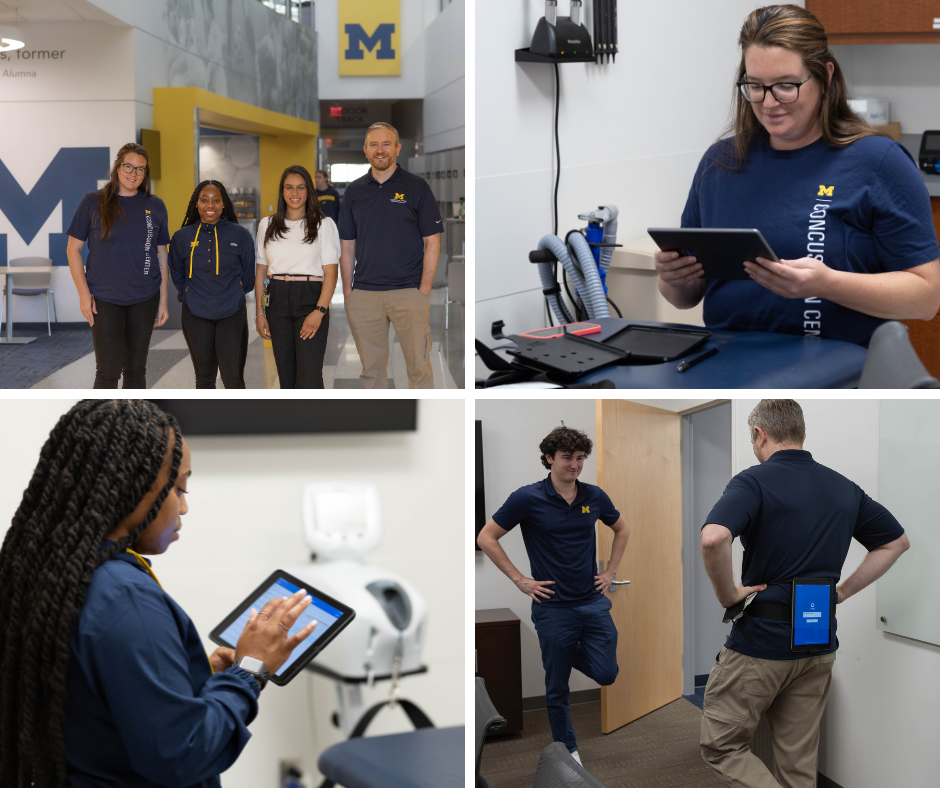 "This is my first year participating in concussion baseline testing at U-M and I've come to appreciate its necessity and vitality in ensuring the safe return to play for athletes of all ages", said Michaela Broadnax, Research Laboratory Manager.
We had a great group of team members this summer, with a wide range of research and community health interests and backgrounds. Matthew Morley, Clinical Research Coordinator of the Concussion Center leads the team's effort this year. He noted that several undergraduate and graduate students who were trained as facilitators are studying in the fields of neuroscience, kinesiology, molecular physiology, social work, and sports medicine. The experience continues to provide new students valuable hands-on training as testing facilitators, exposing them to vital, real-world applications in athletics and sports medicine.
"The experience this year has been very rewarding. It's given me valuable insight into the Michigan Athletics community and their tireless dedication to the health, safety, and well-being of the student-athletes" said Morely.