Study examines NCAA student-athlete concussion symptom patterns
November 16, 2022
|
By admin
A study co-authored by University of Michigan School of Kinesiology PhD student Adrian Boltz examined over 1,700 sport-related concussions to understand if there were symptom patterns in male and female National Collegiate Athletic Association (NCAA) student-athletes.
Led by Avinash Chandran, Director of the NCAA Injury Surveillance Program at Datalys Center for Sports Injury Research and Prevention, "Patterns and predictors of concussion symptom presentations in NCAA athletes" collected data from the NCAA Injury Surveillance Program during 2014-2019 to examine the distribution of concussion symptoms in collegiate student-athletes across a variety of sports.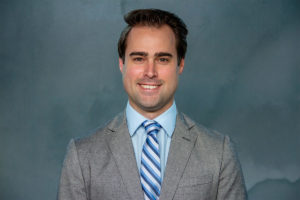 The group aimed to identify contextual predictors of specific concussion symptoms and symptom co-presentation patterns.
Boltz said the group evaluated 13 concussion symptoms related to a student-athlete's physical, mental, emotional, and sleep well-being (domains). They considered the athlete's sex, collegiate class year, sport type (contact vs. limited/non-contact), where the concussion occurred (practice or game), how the concussion occurred (contact or fall), and the athlete's concussion history as relevant factors.
Results showed that headache, dizziness, difficulty concentrating, and sensitivity to light were the most common symptoms reported among male and female athletes.1 According to Boltz, the symptoms varied differently across the sexes. In males, difficulty concentrating, irritability, headache, drowsiness, and sensitivity to light had the strongest associations with symptoms across the four domains. At the same time, disorientation and hyperexcitability were strongly associated with mental and emotional domains.1
For females, odds of insomnia, nausea, and sensitivity to light and noise were lower in athletes participating in high-contact sports than those competing in limited or non-contact sports.1 Additionally, difficulty concentrating, hyperexcitability, sensitivity to noise, and irritability were strongly associated with symptoms across the four domains.1
Boltz added that the results showed that athletes took longer to recover if they showed more symptoms.
"This (study) allows us to get a deeper insight into the symptomology that follows the sport-related concussion," said Boltz. "By doing so, we get a greater appreciation for what athletes should be perceiving after an injury."
Boltz said that including women in the study was important because they have often been under-represented in the past.
"We understand that, in this day and age, people respond differently to certain injuries, and there appear to be sex-related differences as well. Now, having a robust sample of women in our study further substantiates not only our observations but the inferences that can be drawn from it," he added.
According to Boltz, leveraging such a large sports injury database allows for "a greater sense and appreciation for the concussion symptom profiles of student-athletes."
"This is an excellent representation, not only of the quality of work but rather what leveraging sport surveillance systems can suggest or provide commentary on as it relates to sport-related concussion research," he continued.
---
Avinash Chandran, Adrian J. Boltz, Benjamin L. Brett, Samuel R. Walton, Hannah J. Robison, Christy L. Collins, Johna K. Register-Mihalik & Jason P. Mihalik (2022) Patterns and predictors of concussion symptom presentations in NCAA athletes, Research in Sports Medicine, DOI: 10.1080/15438627.2022.2105218