National Concussion Awareness Day
August 28, 2023
|
By Dayne Hopkins
With nearly 4 million concussions each year, it's crucial to maintain our focus on acknowledging, supporting, and raising awareness about mild traumatic brain injuries (mTBI). Beyond symptom recognition, it's equally important to highlight the numerous options for individuals and families seeking rehabilitation after a concussion. As is often the case with injuries, receiving the appropriate care at the right time can significantly impact the journey toward a successful recovery.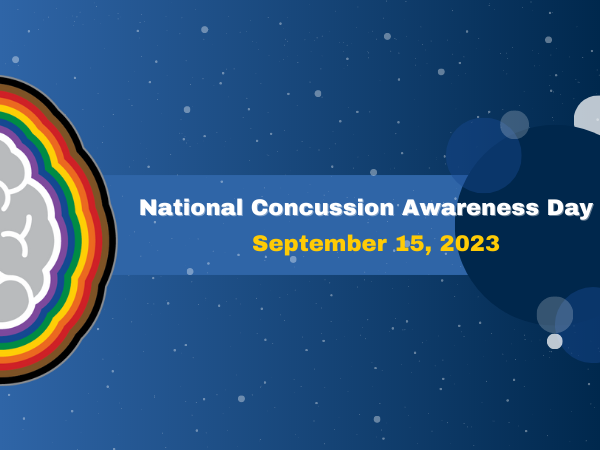 In 2016, Brooke Mills, having personally experienced the need for greater concussion awareness years earlier, started her mission. What began as a friendly gym-class game became a lengthy battle with post-concussion symptoms. This journey ultimately led Mills to establish what we now recognize as National Concussion Awareness Day.
Designated on the third Friday of September, National Concussion Awareness Day was created to elevate the conversation surrounding concussions on a national scale. Supporters of this cause engage in various activities, such as fundraising for charities, sharing their stories on social media, and organizing events to demonstrate solidarity with those affected by mild traumatic brain injuries.
"Concussions do not need to stop you from living your best life, and the team at the University of Michigan Concussion Center is focused on not only helping better understand concussive injuries through advanced medical research, but also providing care to those that sustain the injury" said Dr. Steve Broglio, Director, U-M Concussion Center.
We invite you to join forces with the Concussion Center and countless others across the nation in acknowledging this significant day. Get out, spread awareness within your communities, and make a difference.