MICHR hosts research jam
November 29, 2021
|
By admin
Faculty members from over a dozen units from across the University of Michigan campus came together on Tuesday, October 12 for a discussion focusing on identifying strategic enablers of the center's concussion-related research.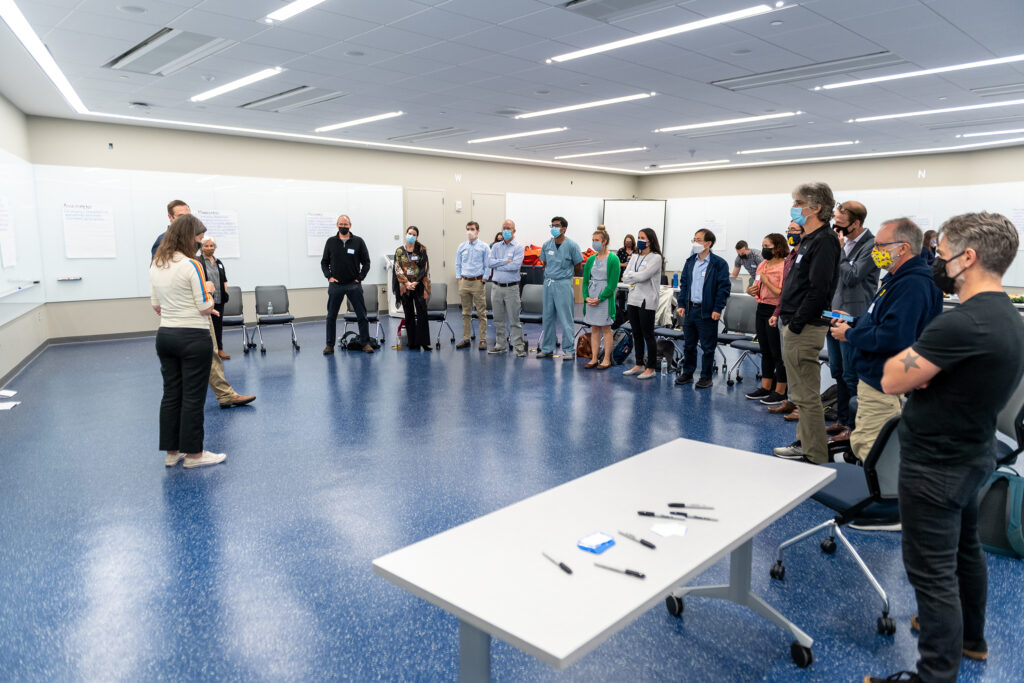 The session was facilitated by the Michigan Institute for Clinical & Health Research with collaboration from the University of Michigan Office of Research.
J.T. Eckner, associate director of research for the center, was pleased with how the event turned out. "It was nice to get validation of things the group thought were important as well as fresh ideas that weren't thought of before," he said.
Carrie Morton, deputy director for the center, was thrilled to partner with such a valuable campus resource like MICHR to facilitate a dialogue among colleagues. "The outcome of the Jam will help the center to be strategic in our investments, making sure to have the most positive impact possible for our faculty."