From the Football Field to the Frontlines of Medicine: Meet Marco Savone
June 3, 2023
|
By Tina Chen
Marco Savone, former collegiate football player and now Clinical Research Coordinator at Michigan Medicine's Oncology Clinical Trial Support Unit (O-CTSU), is paving his path to make a difference in the world of medicine and athlete safety. Marco has a personal interest in understanding research efforts devoted to athlete safety and long-term neurological outcomes.
"Having started football in the 7th grade, the sport became a passion for me," Marco recalls. "It instilled in me values of teamwork and leadership, but it also introduced me to the fear -the fear of the long-term impacts of concussions, due to the limited information available at the time."
During his time with Kalamazoo College Hornets, Marco sought clinical opportunities fueled by his inherent interest in medicine. His first encounter with neurodegenerative diseases was as a home health aide, caring for patients suffering from conditions like dementia, Alzheimer's, and Parkinson's disease. The stories of these patients intrigued him. His curiosity took him to Costa Rica, where he volunteered his medical skills and passion for helping a similar patient population on a global scale.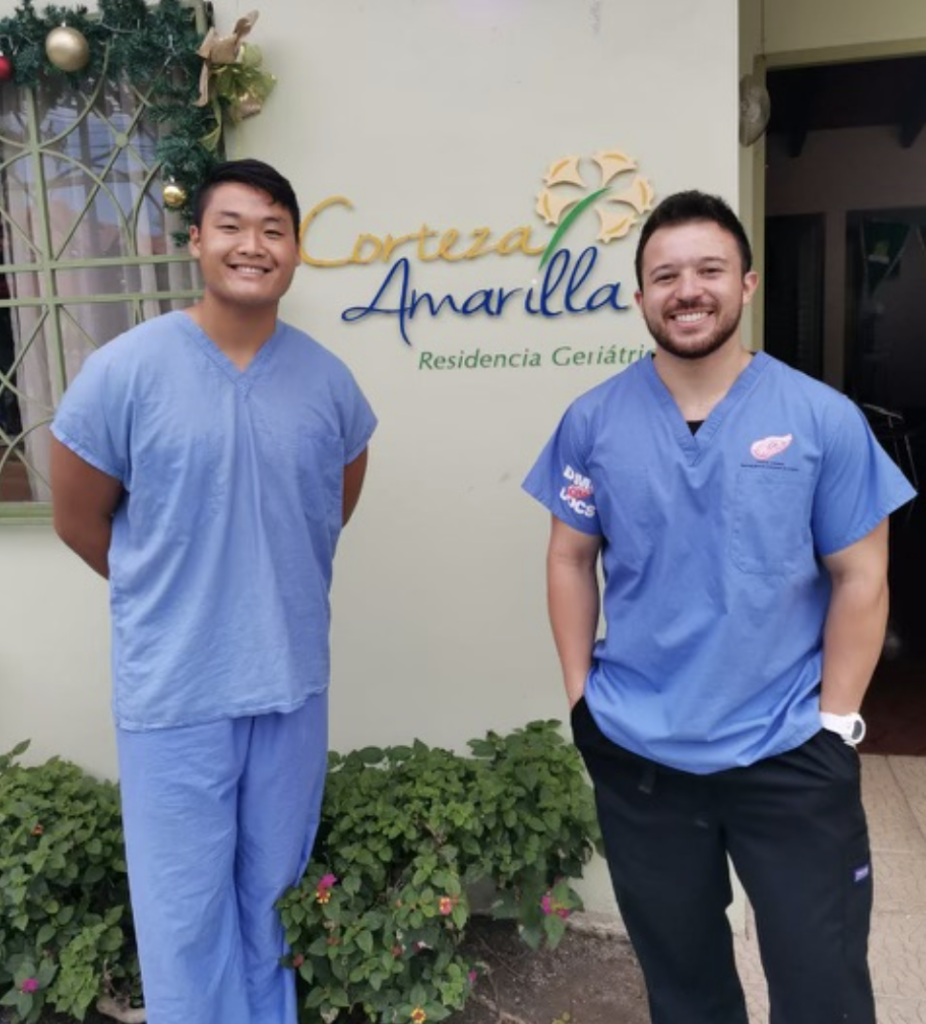 Currently working with the Rogel Cancer Center, Marco finds satisfaction in interacting with his research patients participating in Phase 1 oncology clinical trials. A few months ago, a news story featuring Jarrett Irons, a member of the Concussion Center's Advisory Board and former Michigan Football captain, caught his attention. Jarrett's candid account of his experiences and support for the Concussion Center inspired Marco to become a member. "Much like Jarrett, I aim to equip the younger generation with the knowledge to play football safely, without the fear I had due to the limited understanding of evidence-based research addressing the long-term effects of concussion," Marco shared.
In Southeast Michigan, his hometown, Marco extends his medical knowledge to the ringside of professional MMA and Boxing matches, attending to fighters who sustain injuries, including concussions. Looking ahead, his ambition is to apply to medical school, aspiring to become a physician who can make a significant difference in the field of athlete safety and beyond.
"I aim to equip the younger generation with the knowledge to play football safely, without the fear I had due to the limited understanding of evidence-based research addressing the long-term effects of concussion."

Marco Savone, BS, Clincial Research Coordinator, Rogel Cancer Center