Faculty Spotlight: Ingrid Ichesco
February 16, 2022
|
By admin
Dr. Ingrid Ichesco is a clinical assistant professor of Pediatric Sports Medicine at Michigan Medicine. Her interests include sports medicine, musculoskeletal injuries/pain, concussions, and female athlete care.
We spoke with her about her interest in concussions, concussion treatments in the pediatric setting, and what excites her about being a center member.
Michigan Concussion Center: Can you provide a summary of your career path?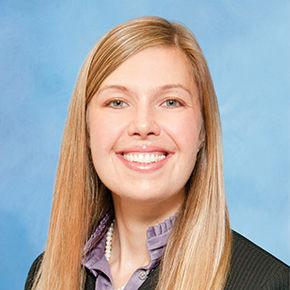 Ingrid Ichesco: I am from Illinois, grew up playing sports, and was always interested in medicine. I received my undergraduate and medical school degrees from the University of Illinois. I completed my residency in pediatrics at the University of Michigan. While I was here, I met someone who did pediatric sports medicine and spent time shadowing at NeuroSport. I then did my fellowship in primary care sports medicine at Rainbow Babies & Children's at University Hospital in Cleveland, Ohio, before returning as U-M faculty in 2014.
MCC: How did you get interested in pediatric sports medicine, particularly concussions?
II: Sports were a big part of my life growing up. My mom was a coach, a gym teacher, and very active in many sports. I am the oldest of four kids, and we played a ton of soccer, basketball, softball, volleyball, track, etc.; we played everything. I first thought I might be a teacher and a coach because there were a lot of teachers in my family. However, I always had an interest in medicine and health. I also love working with children. So, I incorporated both into my profession: I could educate my patients and families in medicine and healthy, active lifestyles. Sports are amazing because they teach kids the importance of teamwork, practice, discipline, taking care of their bodies, and can build confidence. There are so many additional benefits to sports as well.
Concussions are a big part of sports medicine. When I was in residency, I spent time shadowing in NeuroSport and assisting U-M and Eastern Michigan athletes with their concussion baseline testing. I received more formal training during my fellowship. Now, I've been fortunate enough to work with some amazing colleagues on this issue since returning to U-M.
I'm also interested in the psychosocial barriers to concussion care and recovery. There are so many things that people don't typically think of that can play a role in recovery.
MCC: What are psychosocial barriers, and how can they impact concussion recovery?
II: It can be described as the emotional and mental aspects impacting someone's recovery. It could be issues tied to their family environment, the patient being bullied, etc. We want to identify and figure out the potential barriers, how to overcome them, and how to help and support someone's overall improvement and recovery.
MCC: What concussion research are you currently involved in?
II: Right now, I am the co-investigator on a neck-strengthening study with Dr. JT Eckner (associate director of research, U-M Concussion Center). I am helping screen patients, determine eligibility, and assist with adverse events.
The biggest project I have worked on is the pro2cool system clinical trial, which was declared by the FDA as a "Breakthrough Device" for concussion treatment. My clinic was a co-investigational site for the device. It works similarly to a device used to circulate cold water around a joint following orthopedic surgery. A patient wears this device on their head for a certain period of time during the acute phase, and the thought is it may reduce inflammation and speed up their recovery process.
Learn more about the pro2cool system at "Center members help investigate new concussion treatment technology."
MCC: What are the differences, if any, in the clinical diagnosis and treatment of concussion in pediatric patients and adults?
II: Initial studies showed that a typical concussion recovery was 7-10 days. However, this study was done on adults. While we used to think that children were more resilient and bounce back after a concussion, we have realized they can take longer to recover, and that a typical recovery can be up to a month.
Younger patients may have difficulty describing their symptoms and may have difficulty understanding the words we use in our clinical assessments. They also typically have recess at school, so when coming up with our treatment plan, we have to determine if it is safe or not for them to go to recess or gym class. Also, younger children do not typically have access to athletic trainers, who are important members of our treatment team for our high schoolers and college athletes. Younger children will be working more closely with their parents and coaches while returning to play. Also, stationary biking is one of our favorite first physical activities for our athletes. Young kids sometimes are too small for a stationary bike or do not have access to one, so we have to be creative and figure out ways to help them start light cardiovascular activity.
MCC: What excites you about being a member of the U-M Concussion Center?
II: I think it's awesome to be surrounded by and get to know people who have similar interests and goals. The collaboration with people from across the university has been great. My position is in the Department of Pediatrics, and my effort is almost all clinical. Getting to know people from other departments and backgrounds helps me think about things more collaboratively and creatively. The events have been fantastic as well.
MCC: What are the next-level barriers of concussion research in your area of expertise?
II: I would say the biggest barrier for patients, families, providers, and people involved in all levels of athlete care is education. While the level of education has vastly improved, I still see patients who are told, "Don't go to school or do any physical activity for two or three weeks." I'm trained as a pediatrician and work very closely with general pediatricians in the area. However, there's still a wide variety in people's understanding of concussions, so continuing to educate providers, families, and all involved in an athlete's care, and making them more aware of the updated recovery timelines, the importance of physical activity for concussion recovery, etc. is something that still needs work.