Concussion investigators developing PROM
November 10, 2020
|
By admin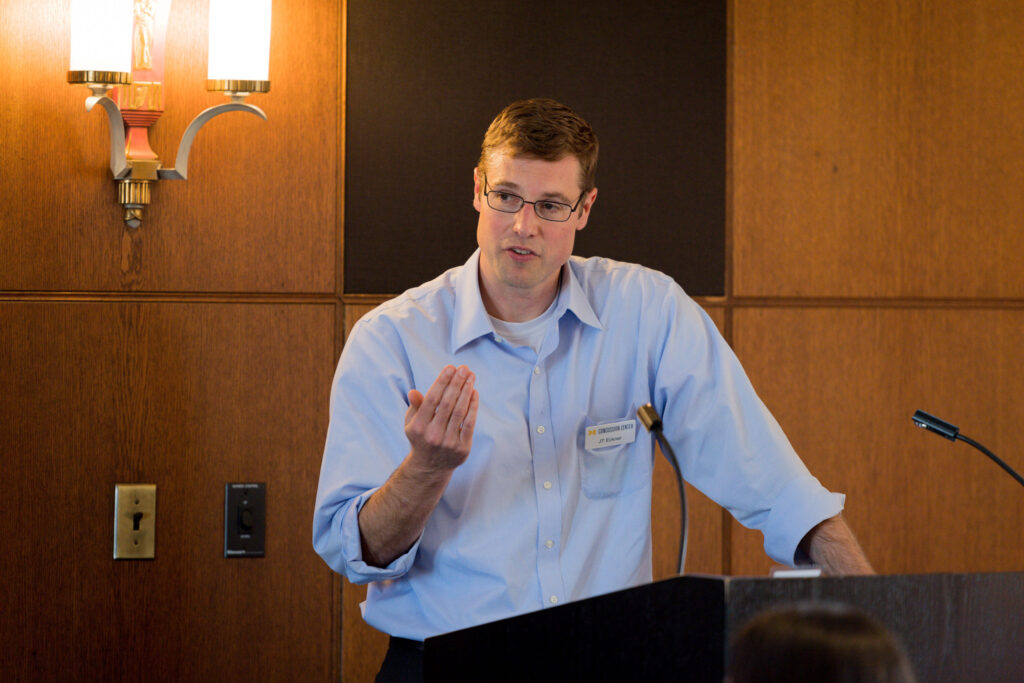 Dr. James Eckner, Associate Director of Research for the University of Michigan Concussion Center, and a team including several additional Concussion Center investigators are developing a set of patient-reported outcomes measures (PROMs) for athletes with concussion.
Patient-reported outcome measures are questionnaires designed to measure specific aspects of a patient's health from their own perspective. Medical providers currently rely on symptom checklists when evaluating concussion patients. While these are valuable tools, they provide an incomplete picture of the concussion's effect on a patient and fail to address things like the injury's psychological effects. A concussion PROM would broadly encompass the aspects of the injury and recovery to patients that are not currently evaluated.
"What does it mean for an athlete not to be competing in sports and feel like they are letting teammates down, or for a student to be missing school and getting behind academically? What are the psychological effects of not being able to exercise or participate in a sport you love?" Eckner asks. "We want to develop a tool that gets at all of these aspects of concussion and the recovery process that are important to patients."
Patients in the Michigan NeuroSport Clinic currently complete concussion questionnaires including a symptom checklist either at check-in or before their appointment on their electronic patient portal. Once developed, the new Concussion PROM will be integrated into the NeuroSport intake questionnaire and become a part of the U-M Learning Health System.
Eckner says the Concussion PROM will ultimately facilitate better communication, assessment, and care for patients with concussion. It will help patients better report how a concussion impacts them, which will help doctors decide how best to help patients recover.
"You'll ultimately be getting a fuller perspective of the concussion's effects on a patient, which will help guide your management decisions for them," he explained. "It's going to be clinically relevant."
The project team includes:
Concussion Center members
Andrea Almeida, Co-Director of NeuroSport and Clinical Associate Director for the University of Michigan Concussion Center
Bara Alsalaheen, Associate Director of Research and Associate Professor of Physical Therapy at University of Michigan-Flint 
Steven Broglio, Director of the Michigan Concussion Center 
Andrew Hashikawa, Associate Professor of Emergency Medicine
Ingrid Ichesco, Clinical Instructor and Sports Medicine Section Chief of Pediatrics
Matthew Lorincz, Co-Director of NeuroSport and Clinical Associate Directors for the University of Michigan Concussion Center 
Michael Popovich, Clinical Assistant Professor of Neurology 
Alex Rogers, Associate Professor of Emergency Medicine 
Anne Sales, Professor of the Department of Learning Health Sciences
Department of Physical Medicine and Rehabilitation
Abigail Johnson, Assistant Professor 
Claire Kalpakjian, Associate Professor 
Katherine Seagly, Assistant Professor
Marie Vantubbergen, Associate Professor 
Brigid Waldron-Perrine, Associate Professor   
Sami Rifat, Head Team Physician