Center welcomes Tina Chen as managing director
February 14, 2022
|
By admin
Tina Chen is the U-M Concussion Center's new managing director. Tina spent the last three years working for the Alumni Association of the University of Michigan as its university engagement manager, overseeing cross campus collaborations in volunteer management and nurturing stakeholder relationships both internally and externally. In addition, she has over a decade of experience in various world-renowned academic medical centers.
We sat down with Tina to discuss her background and why she is excited to join the U-M Concussion Center.
Michigan Concussion Center: Can you provide a summary of your career?
Tina Chen: Before joining the Alumni Association, I had over 10 years of clinical research experience at large academic medical centers, including University of Texas's MD Anderson Cancer Center, Baylor College of Medicine, and most recently, Michigan Medicine. I was with urology and then cell and gene therapy, where I would monitor studies and run trials. My main goal was to make sure faculty and research coordinators were doing everything in compliance with Good Clinical Practice and federal regulations.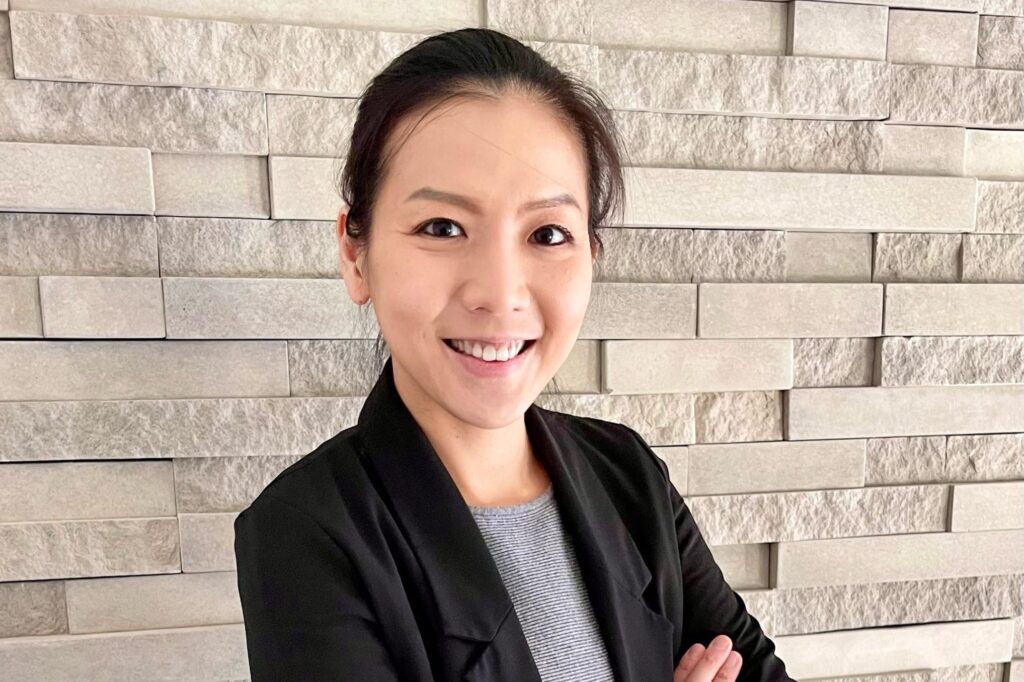 I soon transitioned to Michigan Medicine, where I worked in the Intensive Care Unit as a research project manager. In addition to managing various inpatient research studies, primarily with the Division of Acute Care Surgery, I worked with center faculty member Fred Korley (associate professor of Emergency Medicine) and was trained on his traumatic brain injury (TBI) study as part of the Acute Critical Care Surgery & Transplant Clinical Trial Support Unit. After that, I worked in a research administration role with Global Health, the international education arm of Michigan Medicine. We did delegation visits, hosted research symposiums, and I worked with faculty members who were interested in collaborating with international research scientists.
As an alumni student recruiter, I took on the challenge when the Alumni Association was launching the Alumni Volunteer Program. My roles and responsibilities expanded over the years and I took on additional tasks to engage various stakeholders with all three campuses, as well as external community members.
MCC: Why did you become interested in this position?
TC: The managing director position is a great next step for me in my career. It marries research, public engagement, and my passion to do more social service activities.
At some point, everyone is going to be affected by a concussion, whether it's a parent, child, neighbor, or someone else. The center is doing great things already and is in a unique position to build upon its successes. My extreme passion for research, community service, general stakeholder engagement, and working with community partners fits right in.
Concussions are a unique topic area. In research, we say, "From bench to bedside," but this is more than that. It's in the community. In medical school, we do a lot of things in the patient's room, but with concussions, you have that community impact. You can do more public engagement in terms of education.
MCC: How can you use your areas of expertise in research and community engagement to further the center's mission?
TC: My prior years of professional experience can play an integral role in helping further the center's mission. I have a strong research background with attention to detail, a collaborative mindset with the ability to expand partnerships internally and externally, and strong business development skills through experiences working with alumni, students, and community leaders, which can support the center's efforts in nurturing public-private partnerships. Lastly, my knowledge of the U-M community, familiarity with the complex research enterprise here, and all the social capitals gained through my years of working here are all great tools that can be helpful.
MCC: What excites you the most about joining the U-M Concussion Center team?
TC: The opportunity for me to exercise my connections to do bigger things. For example, my neighbor is Ron Zernicke, director of the Exercise & Sport Science Initiative (ESSI). When I told him I accepted the position, he was thrilled. ESSI has moved into the School of Kinesiology, and he sees the possibility for joint venture opportunities and collaboration.
The research enterprises and ecosystems here at U-M are massive. What excites me the most is being able to go back to the contacts, friends, mentors, and relationships I established over the years and identify synergies and areas of collaboration that support the center and its ability to do bigger things in this multidisciplinary area.
MCC: What else would you like for people to know about you?
TC: I was born and raised in Taiwan and came to the United States when I was in high school. I am a U-M alumna myself (Psychology & Communication Studies '08), with a master's from the University of Chicago School of Social Service Administration. I am very passionate about the translation of clinical knowledge into practical and actionable tips for society, and the U-M Concussion Center is in a unique position to deliver that.