Center Participation in Brain Injury Association of Michigan's 2022 Annual Fall Conference: CARE Consortium & Live Q&A Panel
September 17, 2022
|
By Tina Chen
Every year, the Brain Injury Association of Michigan (BIAMI) hosts a "Fall Conference." One of the largest of its kind, the two-day conference draws brain injury survivors, clinicians, and advocates across the country together. This September, U-M Concussion Center faculty members hosted two informative sessions, starting with Dr. Steve Broglio's presentation on the future of concussion through the efforts spearheaded by the Concussion Assessment, Research and Education (CARE) Consortium, the largest concussion and repetitive head impact study in history.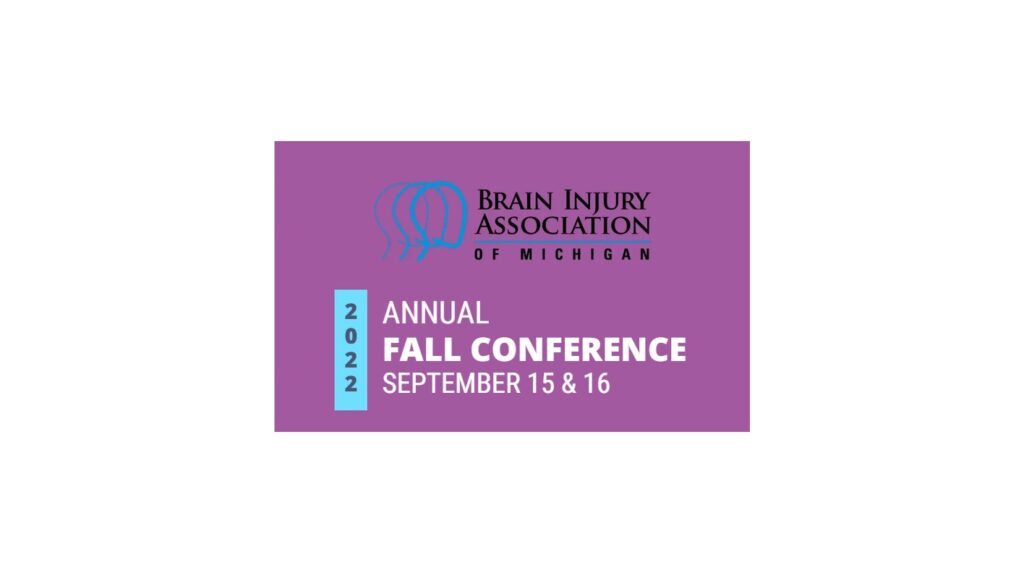 In the United States, the long-term neurological impacts of concussions started to gain significant public attention in the early 2000s. Based on a shared concern and interest in understanding concussion, the Department of Defense (DoD) and the National Collegiate Athletics Association (NCAA) established the CARE Consortium in 2014 to "inform science, clinical care and public policy related to concussion and repetitive head impact exposure in the U.S. Military Service Academy (MSA) cadets and collegiate student athletes".
Dr. Broglio's presentation introduced the three main goals of the CARE Consortium: 1) create a national multi-site for concussion research; 2) conduct a prospective, longitudinal, multi-site, multi-sport study of the natural history of concussion across all 26 men's and women's sports; and 3) conduct studies that integrate biological factors to advance our understanding of this brain injury. Since 2014, the investigators have published over 100 papers to support the mission. To date, over 137 million data points are now published and publicly accessible through the Federal Interagency Traumatic Brain Injury Research (FITBIR) database.
Currently, Dr. Broglio and his team at the University of Michigan are leading the next study phase, known as the CARE/ Service Academy Longitudinal mTBI Outcomes Study (SALTOS) Integrated (CSI) Study, investigating the long-term impacts of head impact exposure and concussion in NCAA collegiate athletes and military cadets. "No concussions are the same," said Dr. Broglio, "and our goal is to do the best science possible to protect our service members and the general public based on lessons learned through the CARE consortium."
Other center members joined Dr. Broglio for a second break-out session, where evidence-based strategies and best practices were shared with conference participants through a live Q&A panel.
Given the complexity of concussion, and differential post-injury impact across patient populations (e.g., anxiety and depression in student-athletes after concussion), the panel included members from diverse clinical areas, including Dr. David Millward (U-M Athletics Medical Director), Dr. Srijan Sen (Director of U-M's Eisenberg Family Depression Center), Dr. JT Eckner (Associate Professor, Physical Medicine & Rehabilitation), and Dr. Katharine Seagly (Assistant Professor, Physician Medicine & Rehabilitation).
Center members kicked off the panel by sharing their insights on the mechanisms of injury, common signs and symptoms, and various social and psychological factors impacting the injury profile. The audience received evidence-based recommendations in concussion symptom management and strategies to facilitate a return to normal activities, such as classroom learning, playing sports, and driving. As an institution with a rich athletics tradition, conference participants had the opportunity to learn about the unique challenges faced by U-M student-athletes and the support received from athletic medicine providers and coaching staff. Through this one-hour moderated panel discussion, practical tips and resources were disseminated, including the free concussion training certificate produced by the center, helping coaches and other adults affiliated with youth sports meet the State of Michigan's requirements.
"We are so grateful for your willingness to share your time, energy, knowledge, and talent to help improve the lives of the people we serve," said Nichole Shotwell, Vice President of BIAMI, "the session was very well received, and I am proud to be a Michigan Wolverine!"
---