Center Hosts DEI Concussion Roundtable
November 10, 2020
|
By admin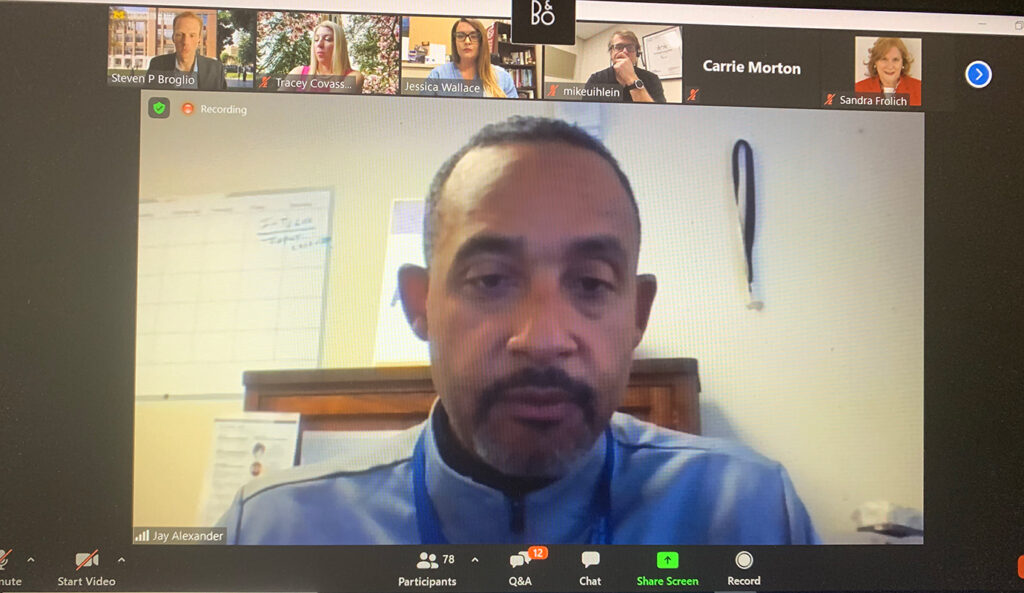 Approximately 90 people joined the Michigan Concussion Center in late October, for an online discussion surrounding the social and cultural disparities in sport concussion.
Local and national stakeholders from athletic and research communities shared their expertise with healthcare and athletic professionals in attendance. The discussion focused on variables that impact concussion identification and management in athletes. The panelists included:
James Alexander,

Executive Director of Athletics at Detroit Public Community Schools

Tracey Covassin,

Professor, Department of Kinesiology; Director, Athletic Training Education Program; and Director, Sport Concussion Research Laboratory at Michigan State University

Mike Uihlein,

Assistant Professor, Department of Emergency Medicine, Medical College of Wisconsin; Team Physician, U.S. National Sled Hockey Team; and National Medical Team Member, National Veterans Wheelchair Games and National Disabled Veterans Winter Sports Clinic

Jessica Wallace,

Assistant Professor, Department of Health Science, Athletic Training Program, at the University of Alabama
The discussion included presentations and discussion on groups that are historically under-represented or not represented in the concussion literature, with the intent of identifying what context and factors should be considered as influencers to athlete self-reporting, treatment, and/or care.
Dr. James Clugston, associate professor in the Department of Community Health & Family Medicine from the University of Florida, attended the session. "This was a unique session exploring social and cultural disparities in sport-related concussion. The information shared will help clinicians better understand patients and improve SRC prevention and post-injury care," he said.
The Concussion Center will host Dr. Willie Stewart, consultant neuropathologist and honorary associate professor at the University of Glasgow and an adjunct associate professor at the University of Pennsylvania, on Thursday, January 28, 2021. He will present the topic "Chronic traumatic encephalopathy: major issue or minor TReND?"
Click here to view more information on Dr. Stewart's talk and register.