Broglio talks concussion with The Michigan Daily
November 2, 2021
|
By admin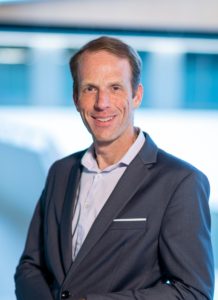 Dr. Steve Broglio, professor of Athletic Training at the U-M School of Kinesiology and director of the U-M Concussion Center, spoke with The Michigan Daily about the new findings regarding the new timeline for concussion recovery and about the $42.65M grant the CARE Consortium received.
A total of 1,751 concussion cases were included in the study, with results showing 85% of people took over one month to be cleared for unrestricted participation in sports after a concussion.
"We need to reframe the normal recovery time because there's variability in how people recover from all injuries," Broglio said.
A main goal of the study was to normalize longer recovery rates, according to Broglio. Broglio said if sports teams follow the current medical literature, anyone who has 14 or more days of recovery time is "bucketed into the abnormal recovery group, even though they're a 51st-percentile person."
The "abnormal" label given to athletes can be mentally demanding, Broglio said, and can often cause them to put their athletic career before their physical health. Broglio said he has heard of many injuries ignored or not reported until after an event.
"A concussion is unique in that if an athlete wants to hide it, it can be hidden," Broglio said. "From a psychological standpoint, we're trying to reduce inadvertent pressure on teammates, coaches, and parents to get somebody back to play by reframing this from a more holistic manner."
Read the full article here.