Back to Staff/Trainees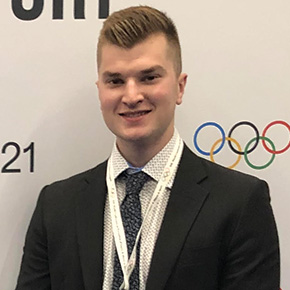 Reid Syrydiuk is a PhD student in the Michigan Concussion Center under the supervision of Dr. Steve Broglio. Originally from Toronto, Ontario, Reid completed his undergraduate degree in psychology & health studies at Queen's University in Kingston, ON, and completed his Masters of Science degree in Kinesiology at the University of Calgary in Calgary, Alberta. His research interests include concussion prevention in sport, policy change aiming to improve concussion safety, and clinical outcomes following concussion.
Reid is one of the facilitators for the Concussion Center's monthly Journal Club.