Back to Our Members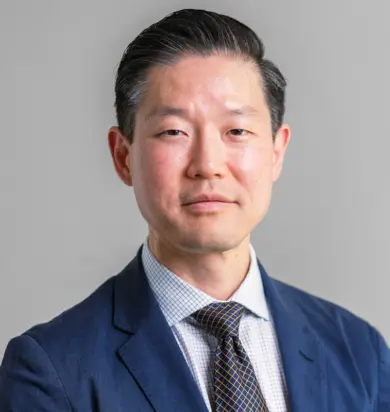 Paul Park, MD, is a Neurosurgeon specializing in spine care. Dr. Park's clinical focus encompasses minimally invasive techniques, complex spinal reconstruction, and degenerative conditions such as spondylolisthesis, infection, spinal deformity such as scoliosis, and spinal tumors.
Before returning to Semmes Murphey Clinic, Dr. Park was a Professor of Neurosurgery as well as the Director of the Spine Program and Spine Fellowship Director at the University of Michigan in Ann Arbor where he practiced for nearly 17 years.
Dr. Park's research interests are varied, including basic research on disc degeneration and spine-related cancer as well as clinical investigations into spinal surgery techniques and outcomes. He has been the principal investigator or co-investigator of numerous clinical trials involving spinal infection, minimally invasive surgery, spinal deformity, and spinal cord injury, among others. Dr. Park has published over 250 peer-reviewed articles in addition to numerous book chapters and edited two texts on spinal surgery. Dr. Park is also a frequently invited speaker nationally and internationally at scientific meetings on spine-related topics. He is an active member of multiple neurosurgical and spinal societies serving on numerous committees. Dr. Park serves or has served on the editorial boards of various neurosurgical and spine journals.
Tags