Back to Our Advisory Board Members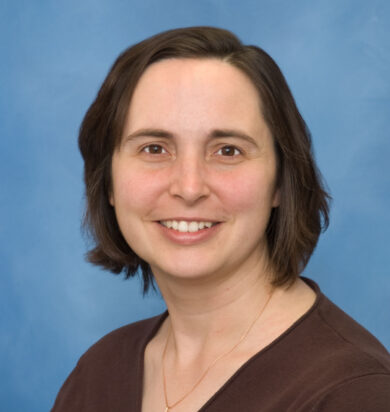 Julie Lumeng, MD
Assistant Vice President for Research-Clinical and Human Subjects Research, University of Michigan
Executive Director, Michigan Institute for Clinical and Health Research
Thomas P. Borders Family Research Professor of Child Behavior and Development
Professor of Pediatrics
Professor of Nutritional Sciences, School of Public Health
As Associate Dean for Research, Julie Lumeng, MD, works towards coordinating, integrating, and leading infrastructure and support for clinical and translational research. She serves as a primary advocate for the clinical research community and works in strong partnership with Medical School leadership to ensure Michigan has a robust and vibrant research environment that allows faculty and learners to professionally thrive. Dr. Lumeng also serves as Assistant Vice President for Research-Clinical and Human Subjects Research, where she contributes strategic planning and decision making around the human subjects portion of the university's research enterprise.
Dr. Lumeng is the Thomas P. Borders Family Research Professor of Child Behavior and Development and serves as the Director of the Michigan Institute for Clinical and Health Research (MICHR), the University of Michigan's Clinical and Translational Science Award.
She received her M.D. from the University of Michigan. She completed a residency in pediatrics at the University of Michigan and a fellowship in developmental and behavioral pediatrics at Boston University. She joined the University of Michigan Medical School faculty in 2003.
Dr. Lumeng's areas of research have centered on understanding biobehavioral predictors of the development of obesity beginning in early childhood. Her work has contributed to a clearer understanding of the intersection of biology, behavior, and environment – at the levels of the individual, family, and community — in the development of children's eating behavior. She and her collaborators provided evidence of how biology drives behavior in children that is frequently conceptualized as resulting from parenting alone. Her work has also focused on understanding parenting behavior in the context of feeding children, with a focus on the manner in which these behaviors and practices are transactional with the child. Her work has frequently partnered with community organizations throughout the state serving low-income communities. She has also conducted large federally-funded community-based behavioral intervention trials with children and families.
She has co-authored more than 170 peer-reviewed manuscripts, contributed multiple book chapters, co-edited a book, and presented her work nationally and internationally. She has maintained continuous National Institute of Health funding since 2005, and has been funded by multiple other federal funders and foundations. She has regularly served on National Institute of Health peer review study sections, has served as an associate journal editor, and presented her work nationally and internationally.
Dr. Lumeng has served the University in previous administrative positions, including as the Associate Chair for Research in Pediatrics (2014-2020); as a faculty lead for programs within MICHR (2015-2020); and as the Director of the Center for Human Growth and Development (2018-2020).