Back to Our Advisory Board Members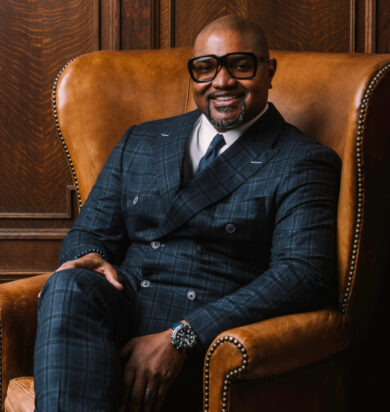 Jarrett Irons, MS
NPI Medlogic, Distributor for Smith and Nephew Orthopaedics
A native of The Woodlands, Texas, Jarrett Irons is a graduate of The University of Michigan, having earned both his bachelor's degree in Sports Management and Communications (1996) and graduate degree in Kinesiology (1999).
Irons has performed in leadership roles for over 20 years, most notably beginning when he was selected as two-time captain for Michigan's football team. His leadership roles in competitive business markets launched in Chicago where he worked as the Business Development Manager at public relations firm Golin/Harris International, Inc. There he managed business ventures for Fortune 500 companies such as McDonald's, Tyson's Foods, and Amazon. After a few years, Irons shifted to build upon his sports management education and joined the International Management Group (IMG) in Chicago as Director of Sales, overseeing areas in elite international sports, events & talent management. Some of his personal client portfolios included Tiger Woods, Derek Jeter, and Venus and Serena Williams.
Looking to merge his sales expertise and drive with his sports management training, coupled with his desire to improve individual lives, Irons joined the orthopedic joint reconstruction company Smith & Nephew Inc. as a medical device sales representative. There he built a $15 million book of orthopedic business in the Chicagoland territory, making this region one of the top sales markets in the country. Today, as Vice President of Sales and Development for NPI MedLogics, Inc., a Smith and Nephew distributor, he continues to oversee and develop a growing team of sales representatives in both Chicagoland and Southeastern Michigan regions. Irons also leverages his extensive sales and healthcare expertise through diverse professional partnerships in the health and lifestyle industries, creating synergies and lucrative opportunities for various business lines.
As a trusted entity in his professional and personal communities, Irons serves as an advisory board member for Hall of Fame Health (an organization focused on guiding former National Football League players through navigating healthcare resources), and a board member for "For Those Who Stayed" (a non-profit organization focused on assisting former Michigan athletes with life challenges) and G.E.A.R ("Giving Every Athlete Resources" – an organization focused on resourcing athletic programs throughout the Detroit metropolitan area).
Irons currently resides in Detroit, Michigan with his wife Jazelle and two daughters Bella and Zoe.