Back to Our Faculty Council Members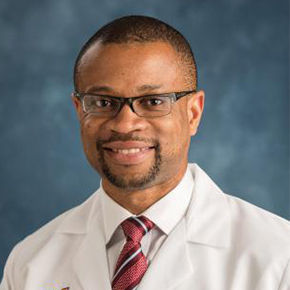 Dr. Frederick Korley, Professor of Emergency Medicine, completed his medical school education and residency training in emergency medicine at the Northwestern University Feinberg School of Medicine. He completed a doctoral degree in clinical investigation at the Johns Hopkins University Bloomberg School of Public Health.
Dr. Korley's research is focused on improving outcomes in traumatic brain injury by identifying and validating blood-based biomarkers for diagnosing traumatic brain injury and monitoring individual patient response to promising therapies. He is an inventor on a patent for a panel of novel traumatic brain injury biomarkers.
Education
Medical School, Northwestern University Feinberg School of Medicine
Tags