Back to Our Members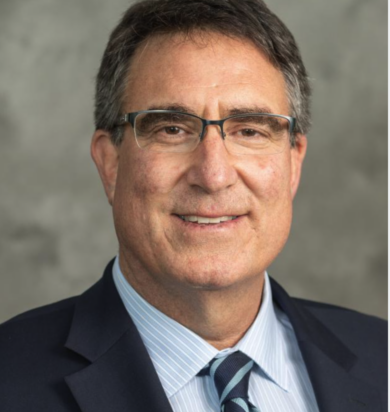 Bruce S. Miller, MD, MS
Orthopaedic Surgery and Sports Medicine, Michigan Medicine
Dr. Miller is a Professor of Orthopaedic Surgery at the University of Michigan and specializes in sports medicine and shoulder and knee surgery. Dr. Miller is the Medical Director of MedSport, the University of Michigan's Sports Medicine Clinic, and also serves as the Head Orthopaedic Team Physician for the University of Michigan Athletic Department and Football Team.
Dr. Miller graduated from Harvard Medical School and was an All-American athlete as a Harvard undergraduate. He continued at Harvard University to complete his residency training in orthopedic surgery as well as a Fellowship in orthopedic trauma surgery. In addition, Dr. Miller has completed Fellowship training in Shoulder and Elbow Surgery in Sydney, Australia, followed by a fellowship in Sports Medicine, Knee and Shoulder Reconstructive Surgery at the Steadman Hawkins Clinic in Vail, Colorado.
Dr. Miller specializes in all shoulder disorders, including shoulder replacement surgery, rotator cuff surgery, instability surgery, and fractures. His practice also includes all sports injuries of the knee and shoulder (ACL and meniscus tears of the knee, cartilage injuries of the knee, and shoulder instability).
Dr. Miller has an active clinical research program focusing on shoulder replacement surgery and rotator cuff disorders. His research in the field of rotator cuff tears has been recognized with many honors and awards. He has authored numerous articles, chapters, and peer-reviewed publications on shoulder and knee injuries.
Education
MD, Harvard Medical School, 1990
Residency, Harvard University – Combined Residency Program in Orthopaedic Surgery, 2000
Fellowship, Harvard Medical School/ Brigham & Women's Hospital, 2000
Fellowship, University of New South Wales and North Shore Private Hospital, Sydney, Australia, 2001
Fellowship, The Steadman Hawkins Clinic, Vail, Colorado, 2002
Tags